Detroit's Most Photogenic Baby Contest
September 18th- 21st | 10am- 7pm (Sunday 12- 5pm)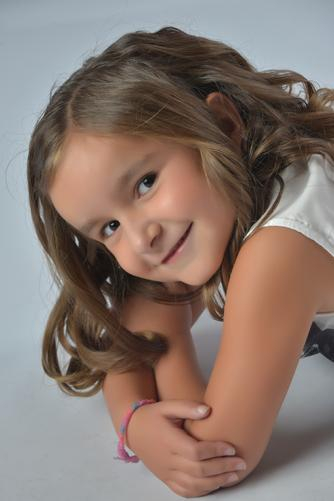 Is your baby Detroit's most photogenic baby? The search for America's Most Photogenic Baby is a Children's Miracle Network event which has raised more than $3 MILLION dollars for affiliated Children's Hospitals since 1993. Infants through age 5 may participate in 4 categories. Parants can bring their child for a professional photo shoot in September. When the photos are on display in October, thy will be judged, and voting is open to the public as for 50¢ a vote. All vote ticket proceeds benefit the local Children's Miracle Network hospitals. An awards ceremony will take place after the judging and voting is complete.
Registration & Photo Shoot
September 18- 21
10am- 7pm (Sunday 12- 5pm)
Oakland Mall Center Court
For more details or to pre-register, please visit PhotogenicBaby.com.

Meet Batman
Sept. 19th | 4, 5, 6, & 7 pm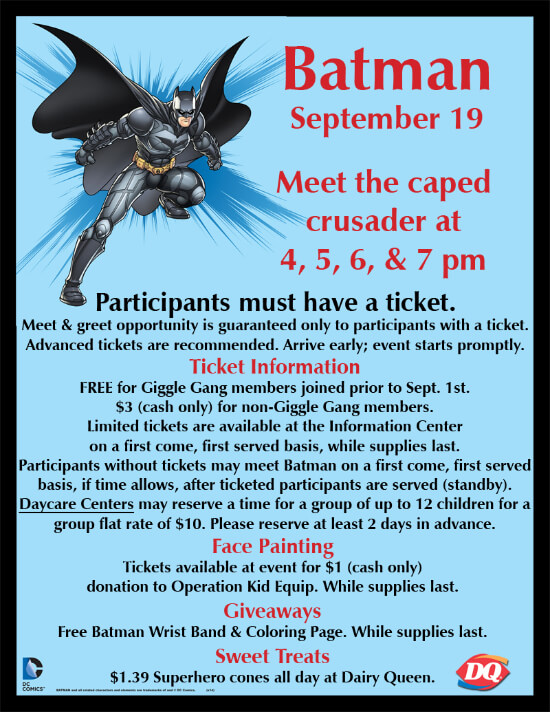 Meet Batman
September 19
4, 5, 6, & 7 pm
Center Court
All participants must have a ticket.
Meet & greet opportunity is guaranteed only to participants with a ticket.
Advanced tickets are recommended. Arrive early; event start promptly.
TICKET INFORMATION
FREE for Giggle Gang members joined prior to Sept. 1st.
$3 (cash only) for non-Giggle Gang member.
Limited tickets are available at the Information Center on a first come, first served basis, while supplies last.
Participants without tickets may meet Batman on a first come, first served basis, if time allows, after ticketed participants are served (standby)
Daycare Centers may reserve a time for a group of up to 12 children for a group flat rate of $10. Please reserve at least 2 days in advance.
FACE PAINTING
Tickets available at the event for $1 (cash only) donation to Operation Kid Equip. While supplies last.
GIVEAWAYS
Free Batmand wrist band & coloring page. While supplies last.
SWEET TREATS
$1.39 Superhero cones all day at Dairy Queen.