Ten Man Jam Ticket Drop
January 31st; 6p - 7p
9th Annual 99.5 WYCD Ten Man Jam
Wednesday, February 15th at the Filmore-Detroit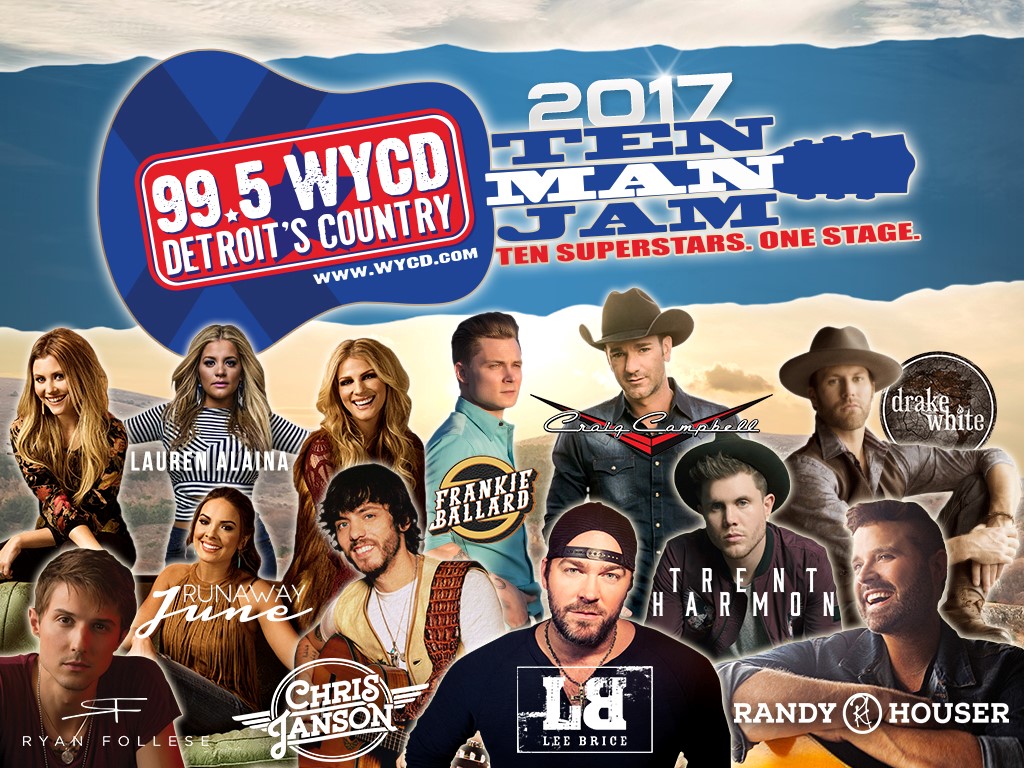 Win Tickets Tuesday, January 31st from 6p-7p in center court. Winners will be drawn every two and a half minutes.
PBS Kids Meet and Greet
Saturday, January 21, 2017 from 1pm to 3pm
Join Detroit Public Television for a character Meet & Greet with some of the stars of our NEW 24-7 Kids Channel Saturday, January 21 at the Oakland Mall Center Court!
Meet and take pictures with Detroit PBS KIDS characters Super Why, Clifford, and Buddy from Dinosaur Train!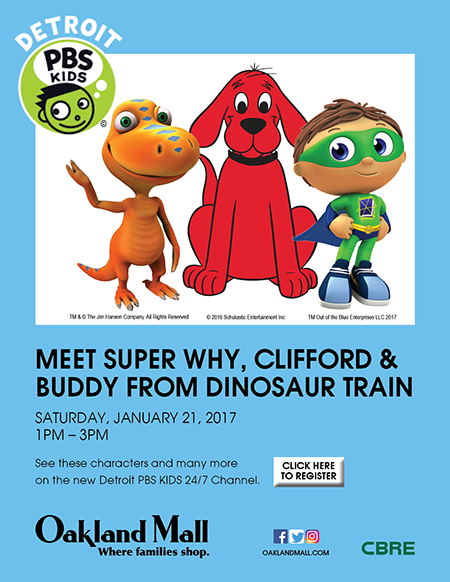 GSSEM FIRST Robotics Expo
March 11th, 12p - 4pm
Join Girl Scouts of Southeastern Michigan and FIRST Robotics at Oakland Mall on March 11, 2017 from noon until 4pm for our 4th annual GSSEM FIRST Robotics Expo.  Girls from across the state will come together to demonstrate what they have engineered using LEGO bricks and their imaginations.  Demonstrations and hands-on activities will be available for all kids for FREE while supplies last.  Come and see what Girl Scouts can do!  Everyone is welcome at this all-ages event.  Click here for more information:  https://www.gssem.org/en/events-repository/2017/gssem_first_robotics_expo.html